THE DYING ROOMS
Nominated by Lord Grade as one of the ten greatest documentaries.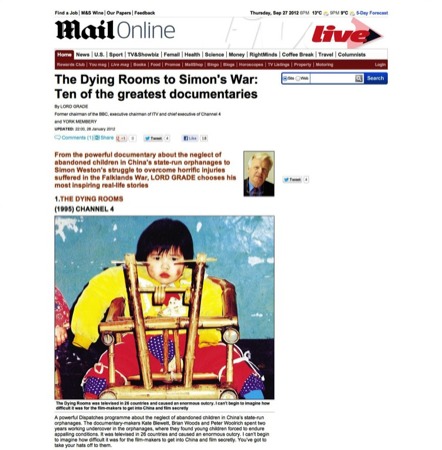 Bulgaria's Abandoned Children
Huge media coverage followed the 2007 documentary, including this article, where Kate talks about the terrible conditions that the children faced in some orphanages in Bulgaria.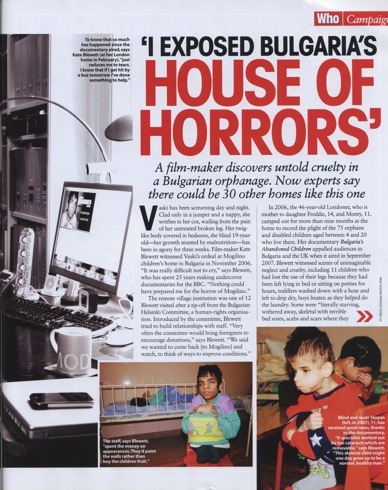 China's Stolen Children
This is merely one of articles, making up the huge media coverage surrounding 'China's Stolen Children' in 2007 for Channel 4 and HBO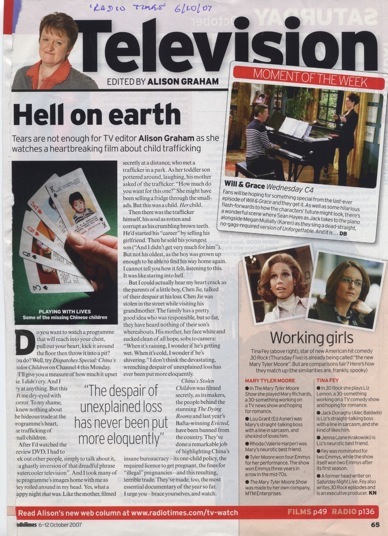 The Dying Rooms
An article outlining the terrible conditions in which children were left and how Kate exposed these problems.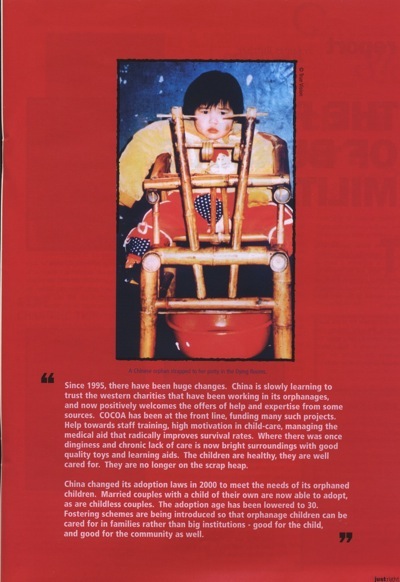 The Transplant Trade
Kate talks about her 2004 documentary 'The Transplant Trade'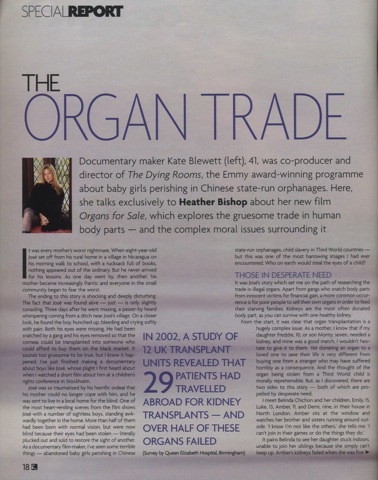 Ukraine's Forgotten Children
Review by Lucy Mangan in the Guardian.